The province of Cuenca is home to the beautiful Serranía de Cuenca Natural Park, which borders the Alto Tajo Natural Park to the west, which we already talked about on another occasion.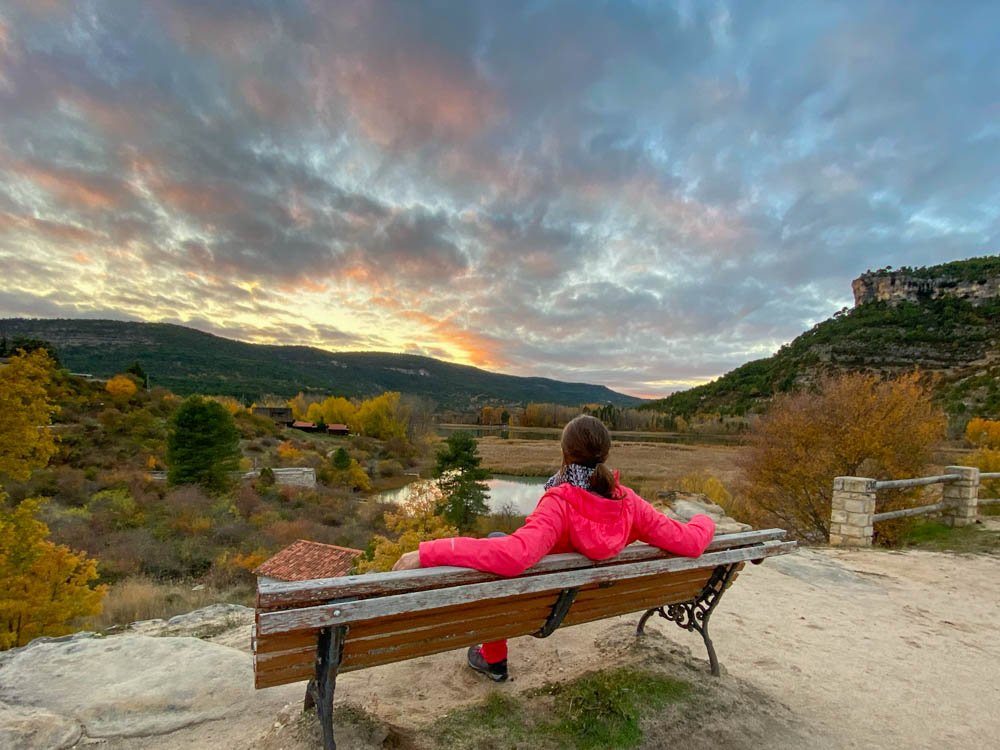 2 days itinerary in Serranía de Cuenca
We have been here 2 days (one night) and those are my recommendations:
Cuervo river birth
A very short walk, only 2.7km of circular route. The first section, up to the waterfall, is even accessible with a wheelchair and baby carriages.
Then there are some stairs to get to the birth proper.
It has a picnic area next to the car park (see location on google maps).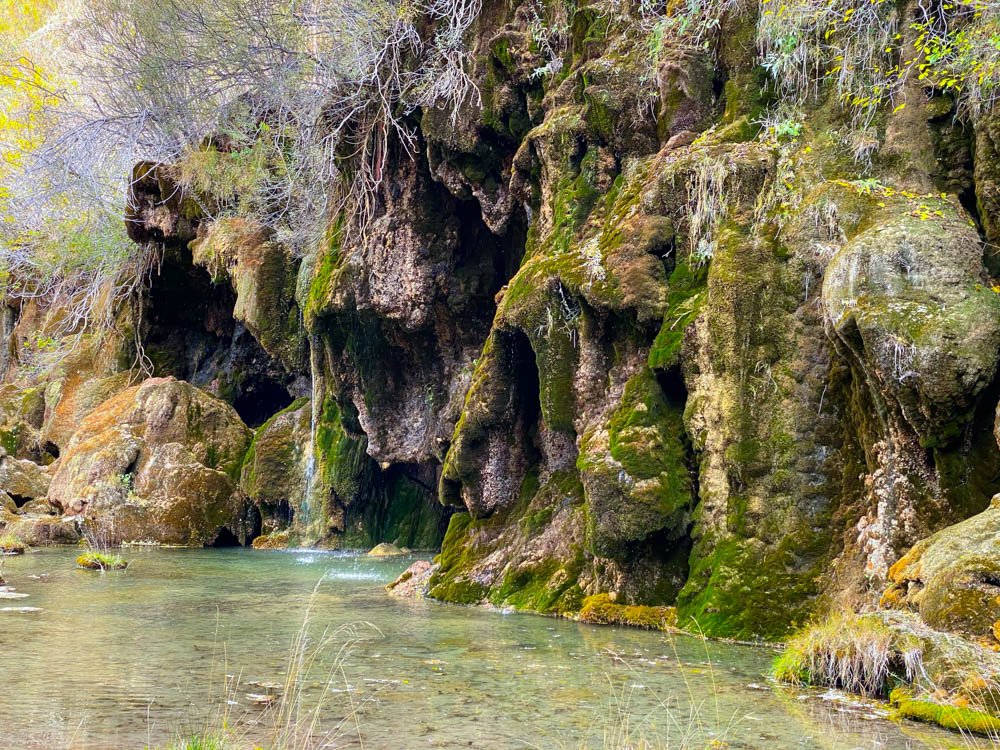 Uña Lake
This was the stop that most pleasantly surprised me, to enjoy it well it is important to be staying in Uña, because its strong point is the sunset and early morning.
It has a bird observatory, a viewpoint and several wooden walkways.
At night it is a "Starlight" destination, perfect for stargazing.
"Ciudad Encantada" or "Callejones de las Majadas"
The mountainous area of Cuenca, being a karst area, has a landscape with a very peculiar geology.
One of these landscapes is that of the Ciudad Encantada (Enchanted City). To visit it, you have to pay a ticket (€ 5) and follow a 3km circular route.
On the other hand, there is the Route of the Callejones in Las Majadas. In very similar to the Enchanted City, but freely accessible and much smaller.
Ventano del Diablo
It is on the way from the highway, so it's a very easy stop, perfect for a quick photo. Beautiful views of the Júcar river. See location on Google Maps.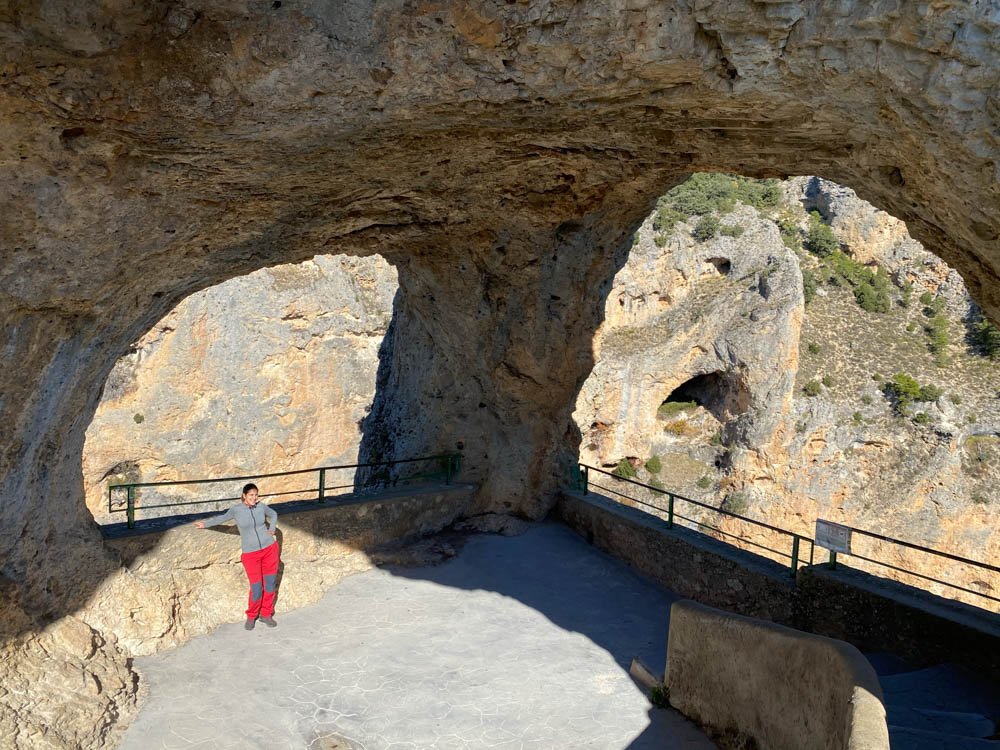 🌍 What to see nearby if we have more days?
The Alto Tajo Natural Park is hitting the Serranía de Cuenca. Take a look at the link, we recommend the best places to visit in two days.
At 1h30 is Víllora and its 'Chorreras del Cabriel'. It is wonderful for bathing in summer. We have included it in our post about rivers to bathe in Spain.
Sierra de Albarracín. The town of Albarracín is beautiful and so is the Barranco de la Hoz route, from Calomarde.
🏨 Where to stay
We decided to stay in Uña, a very small town with views to a lake.
📌 Useful information about the Natural Park