Asturias, in the north of Spain, is a perfect destination for outdoor. The landscape is breathtaking everywhere you look.
Travel to this region with kids is fun. And this museum full of dinosaurs is an experience they will really enjoy.
The Jurassic Museum: dinosaurs everywhere!
The Museum is dedicated to the Mesozoic Era, also known as the Age of Reptiles. With three sections dedicated to its 3 periods: The Cretaceous, Jurassic and Triassic.
Website of the Jurassic Museum of Asturias
The Museum Exhibits
It is called Jurassic Museum because in Asturias there is a large amount of sites with fossils from this period. Both trace fossils (mainly footprints) and true form fossils.
It is a very modern museum (open in 2004) with a beautiful building with a shape of a tridactyle dinasaur footprint.
It is not a very large museum, just the perfect size for kids to get engaged through the whole visit. The panels have short explanations.
With real fossils and some life sized skeleton replicas, like a couple of T-Rex and a Camarasautus.
Dinasours Garden
Outside the museum there is big garden, a delight for the little ones. More than 20 big colorful sculptures of dinosaurs are spread in the grass field:
Diplodocus, Allosaurus, Dacentrurus, Camptosaurus, Stegosaurus, Brachiosaurus, Tyrannosaurus, Euoplocephalus, Triceratops , Deinonychus, Carnotaurus, Pachycephalosaurus, Parasaurolophuses, etc.
Very educational but even more entertaining!
The Coast of the Dinosaurs
From Ribadesella to Gijon There are a few locations where you can find ichnites, fossilised footprints, of dinosaurs.
Tazones, a fishing town
Tazones is a small village with colorful houses, a port and a beach. It is 30 min away from the Museum.
In its beach there are quite a few ichnites, and it is a fun activity to look for them, like a treasure hunt, and they are definitively not easy to find!
Important tip! Bring some chalk with you to underline the footprints, otherwise photos are not good.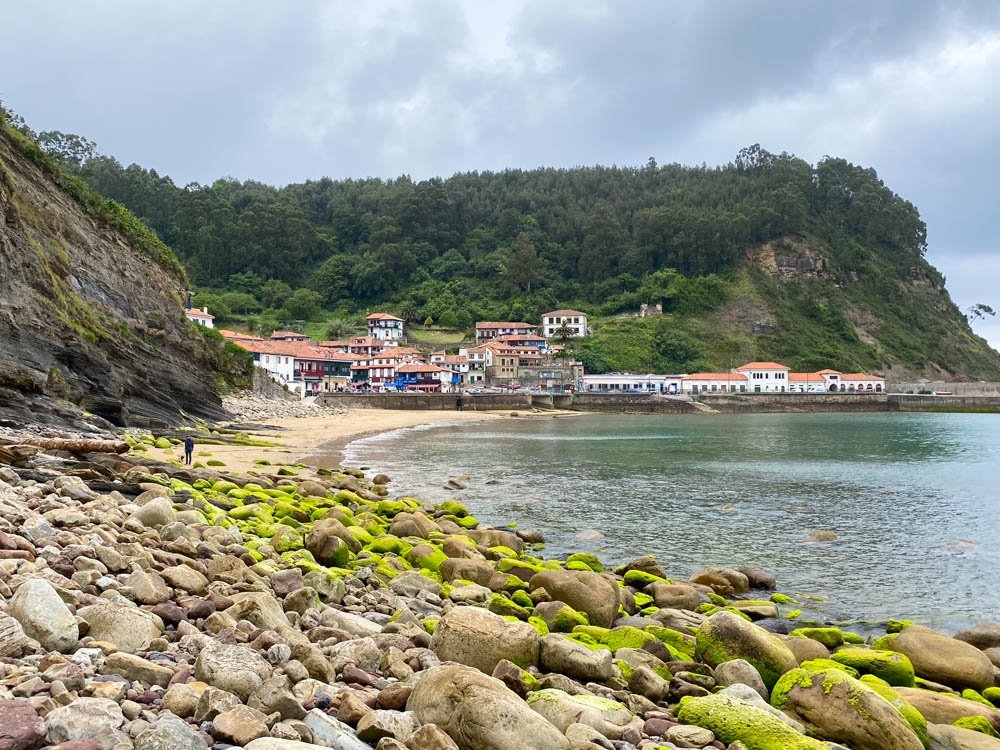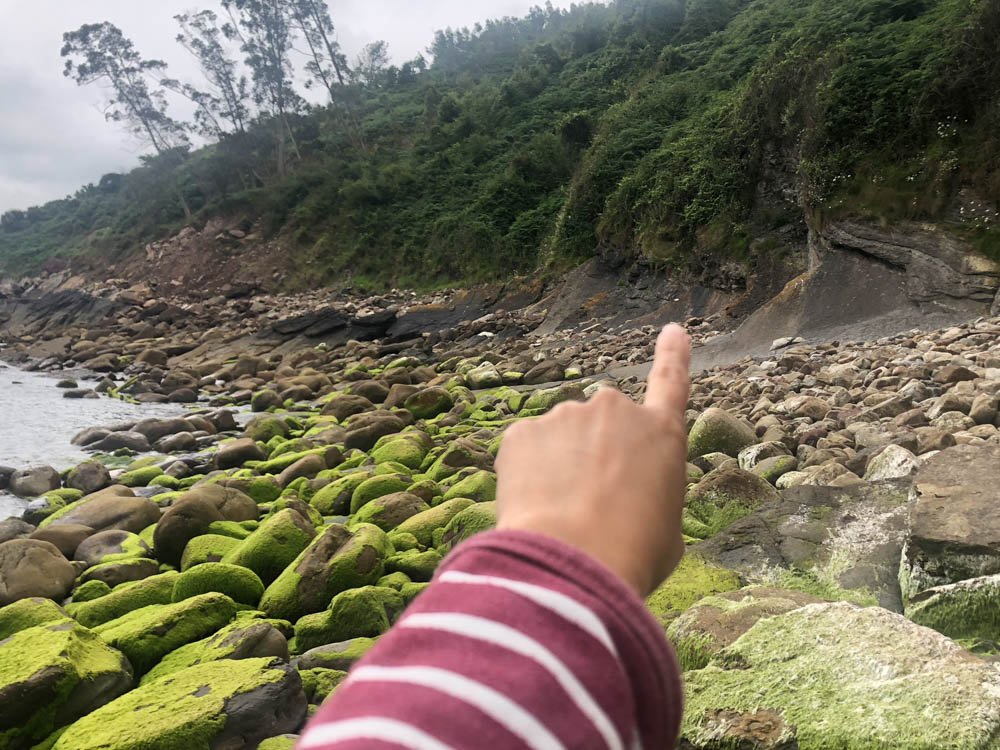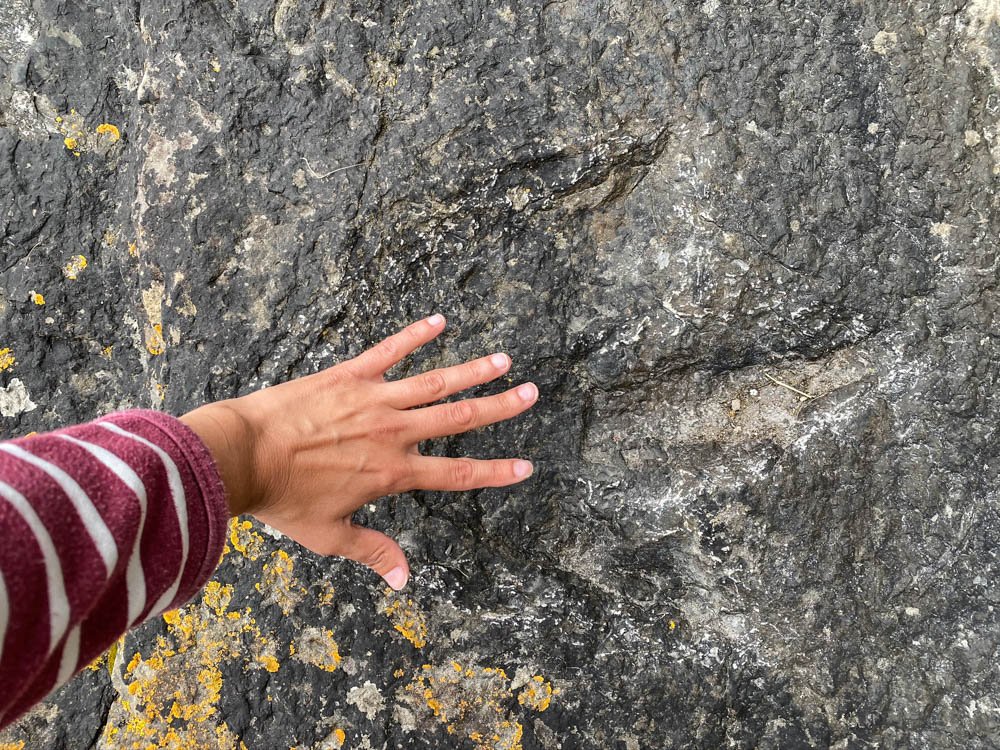 We recommend to have a look at this website with more photos of the fossils in Tazones, to be able to recognized them if you see one.
Other places to visit near the Jurassic Museum:
[smart_post_show id="1043″]
Llastres:
The closest town from the museum is Llastres, a very picturesque town on the sea cliffs. And it is part of our choices for the 'Best places for sunsets in Spain'.
Gijón:
Just 40 min from here you have the coastal city of Gijón. With lots of monuments and restaurants, but also with many interesting options for kids: