Pedraza, a medieval town
Pedraza is a small town in Castilla La Mancha, not far from Madrid or Segovia. It's a medieval town with forged iron balconies, stone walls, wooden gates… All of this surrounded by a wall and a castle.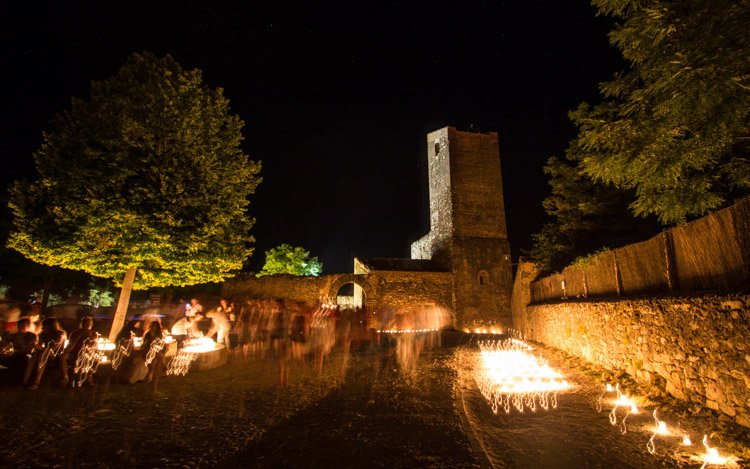 The Nigh of the Candles in summer
In july Something really special happens in Pedraza, every neighborhood decorates their houses with candles in the balconies, gardens, gates… and the narrow streets of this labyrinthine town gets a magical illumination. All electrical sources of light are turned off!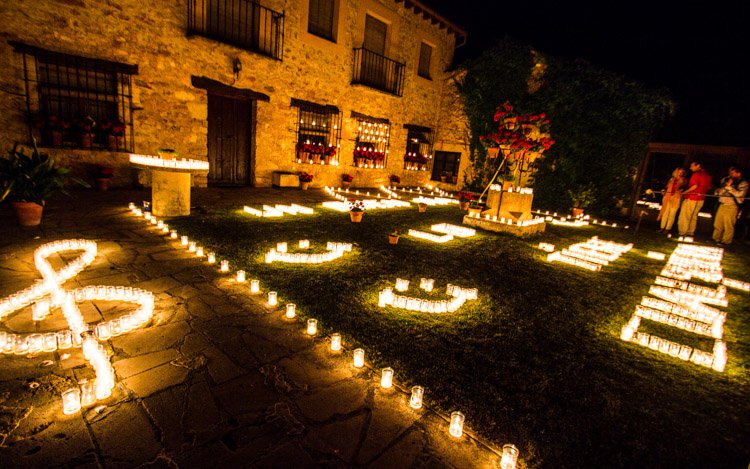 Orchestra concerts: The candles are the ornamentation for the concerts that are held in the esplanade by the Zuloaga Castle. Prices are between 39 – 79€. You should buy tickets in advance in their website (in Spanish).
When is the night of the Candles? The first and second Saturday of July
Useful information: It is a very popular festivity and it gets crowded. Cars can't come inside of the walled town and for this occasion the police set up a provisional "parking lot" in the fields around. The sooner you get there the better! In fact, I recommend you to go there to spend the afternoon and have dinner and enjoy the castilian food.