The Caldera de Taburiente National Park is located on the island of La Palma. Its hallmark is the great crater of a volcano, whose lava flows emerged about 2.5 million years ago, creating this island.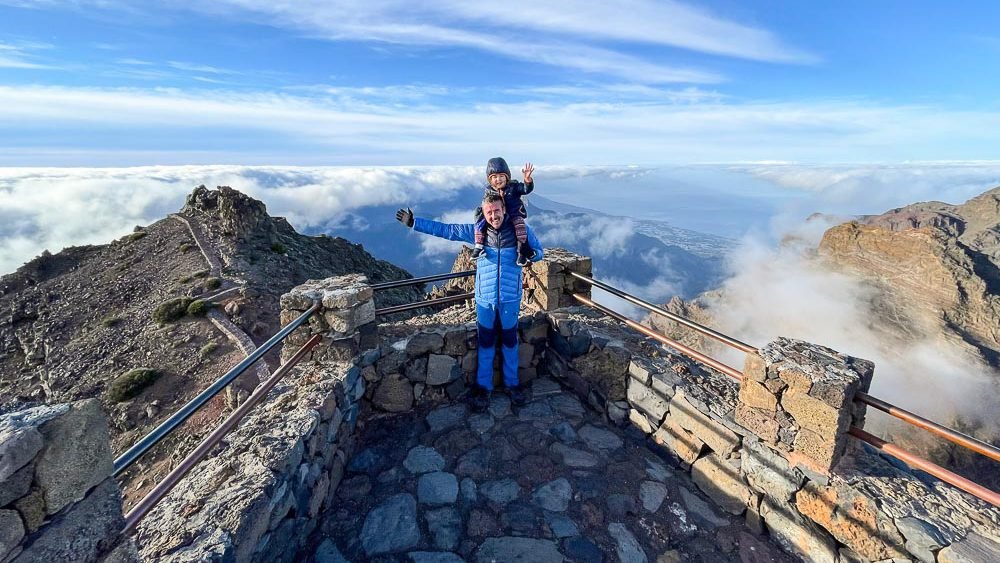 What to do in El Roque de los Muchachos?
Once we get to the car park, we will see the geodesic vertex that indicates that we are at an altitude of 2426 meters. From the parking itself, the views are spectacular, and from here, if we want to take a walk, we have two options, a short and a long one.
The longest option is to do a part of the path known as "El Bastón" (GR-131), which runs through the entire island of La Palma. For example, you can do the 10km section (round trip) between El Roque de los Muchachos and Pico de la Cruz. This route begins next to the wooden hut and runs along part of the crest of the volcano.
The shortest option, which is the one we did with our 3-year-old daughter, is the one that goes to the Espigón del Roque, it is 1.2km between round trip. It is short, but truly spectacular.
📌 Very important: What time is best to visit the observation deck?
According to the Tourist Office, if you arrive before 10-11 in the morning, you have a good chance (95%) of finding it clear, to enjoy the views. If you arrive later, it is easier for it to be totally covered by clouds, even so, much better to get up early and arrive even earlier. We arrived at 8:00am, there was a spectacular light.
👀 The astronomical observatories have webcams, have a look before getting there!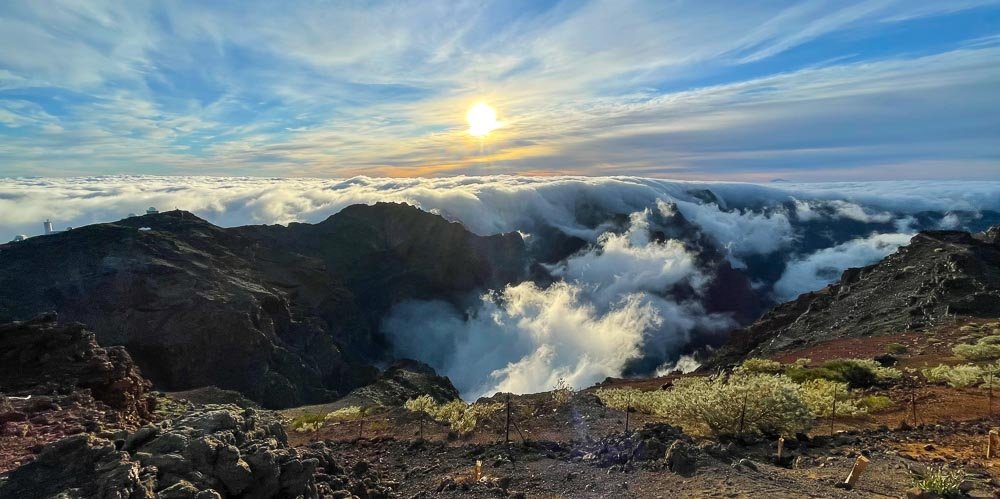 International Telescopes
The Roque de los Muchachos has a series of characteristics that make it unique for astronomical observation. It is away from atmospheric and light pollution. In addition to not suffering the haze of Africa that reaches other islands. Its high altitude (around 2400m.s.n.m.) Also favors astronomical research.
For these reasons, we find here about twenty international telescopes, as well as the Gran Telescopio de Canarias. They do guided tours and they are really recommended.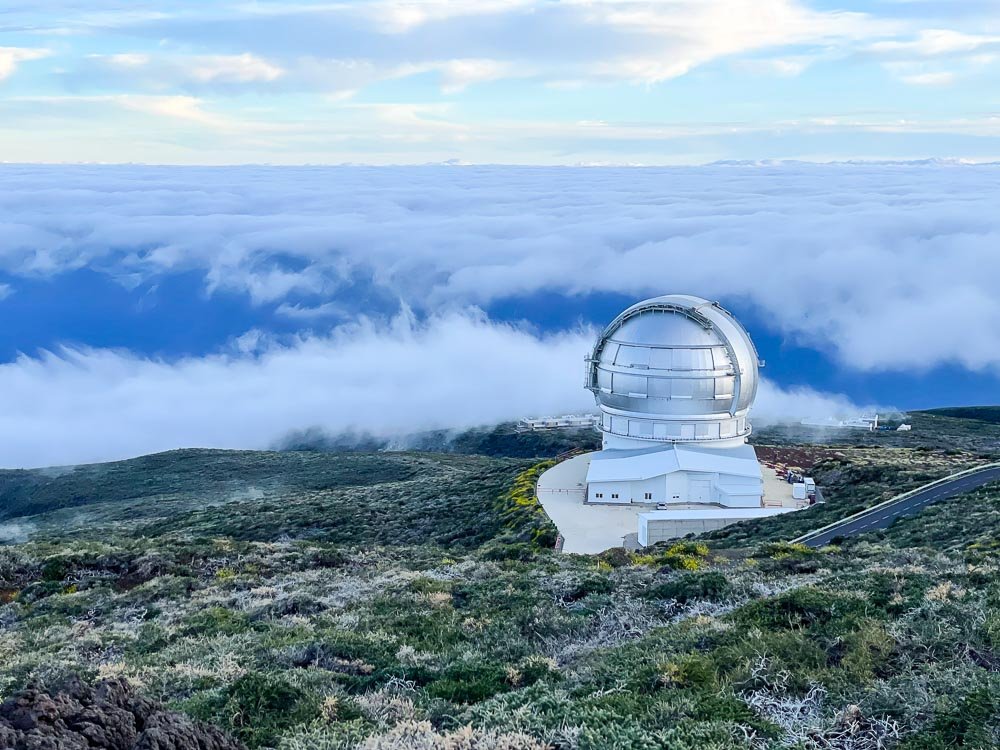 Endemic flora and fauna from the Canary Islans
In this National Park, geologists and astronomers will have a great time, but biologists are not going to be left behind. The Island of La Palma has an overwhelming biodiversity. And here, in the caldera of the volcano, we find some endemisms as in Tajinaste rojo, and others less known but equally valuable.