An Humilladero, a place for devotion
A Humilladero is a shrine, a place of worship in the open air, usually a cross. Here devout Christians could humble themselves, that is, pray before the cross.
They were erected mainly at the entrances / exits of the villages. Sometimes they served travelers to ask the favor of God, the Saints or the Virgin, of a safe trip when leaving town, or to thank the safe return home.
Humilladeros can also be found within the city next to the churches, or even in sanctuaries far from the towns.
Some of these crosses were erected as a commemoration of a religious act, such as a pilgrimage, or to Christianize a previously pagan place (something common in Galicia).
Shrines in Spain
I put here some examples, although rare is the Spanish town that does not has the least one humilladero, however simple it is.
Cruceiro in Isla de la Toja
In Galicia the Cruceiros (the Galician name for Humilladero) are a very important part of the landscape, and of popular culture. This specifically is next to the Hermitage of San Campio and San Sebastián, famous for its walls decorated with shells.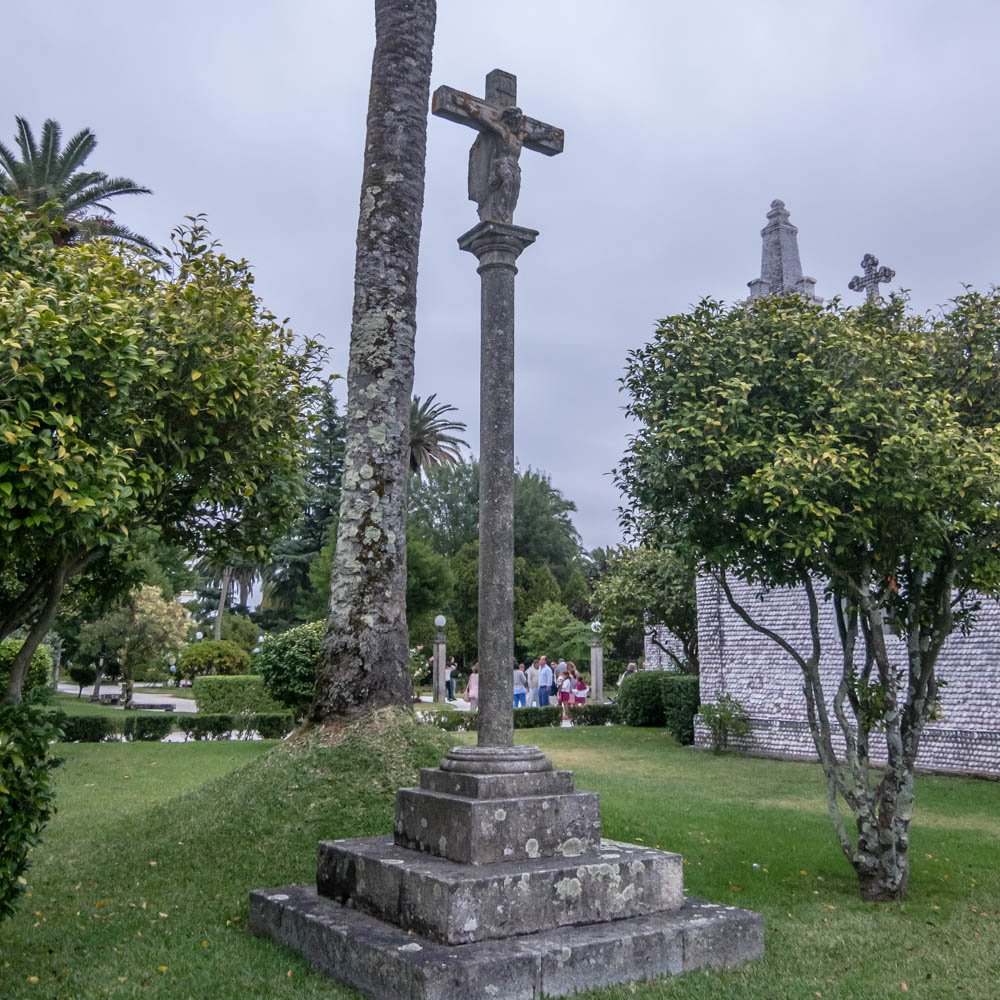 Cuatro Postes shrine, in Ávila
It is located on the outskirts of Ávila, with unbeatable views of its walls. It dates from the 16th century and is part of various legends of the city.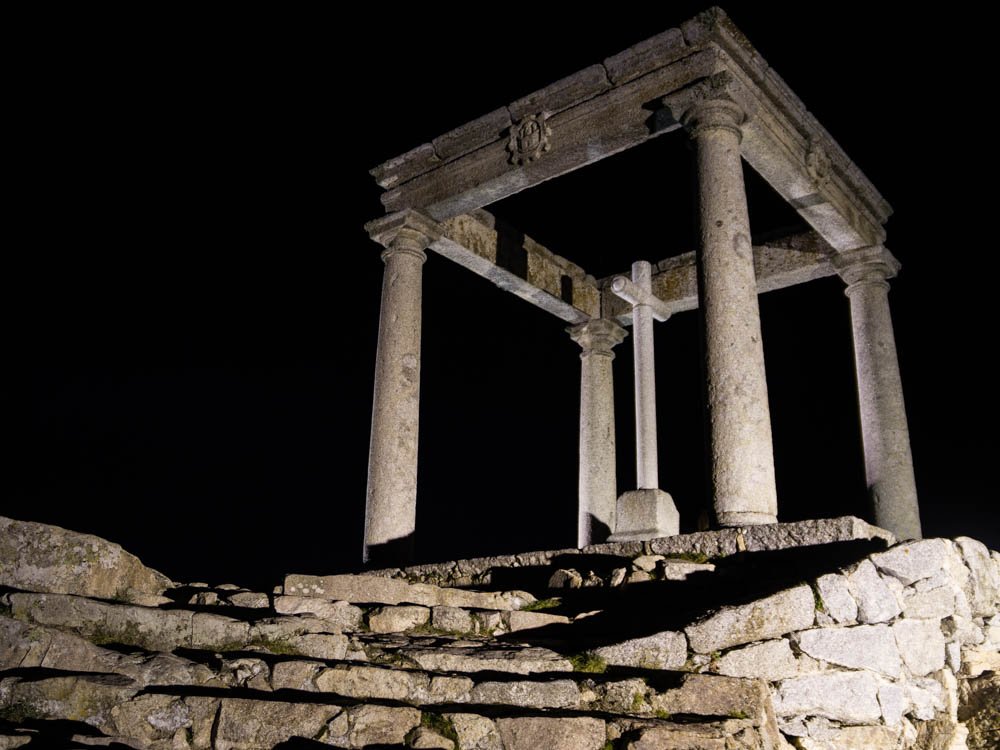 Cruz de Término de Morella
This beautiful walled city has in one of its doors the Cross of the Three Heads, from the 15th century.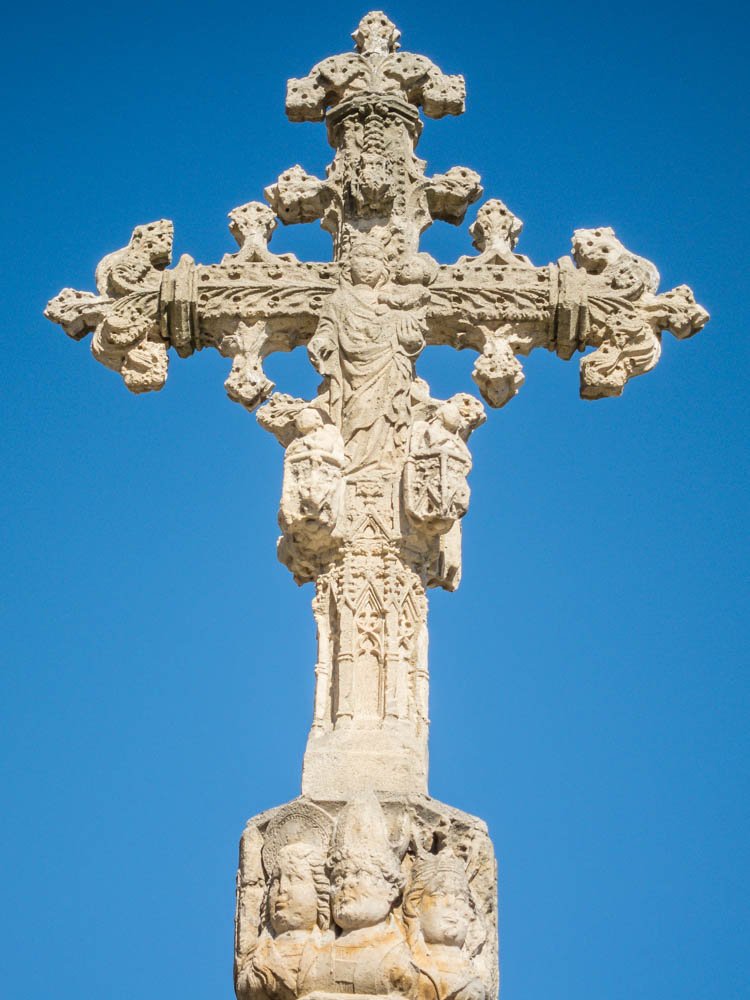 Humilladero in Madrid
Today it is located in the heart of Madrid, but in its day this square was where one of the gates of the walls was located.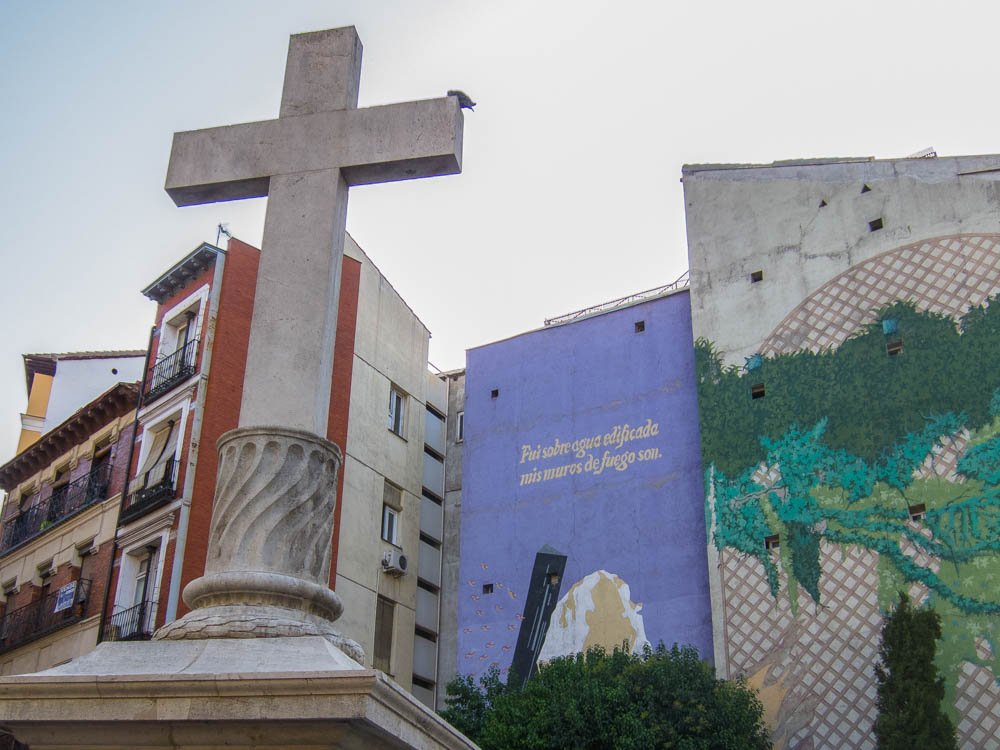 Covered shrine in the Balma Sanctuary
In this case, the Humilladero is located next to the Sanctuary of Balma, in the province of Castellón.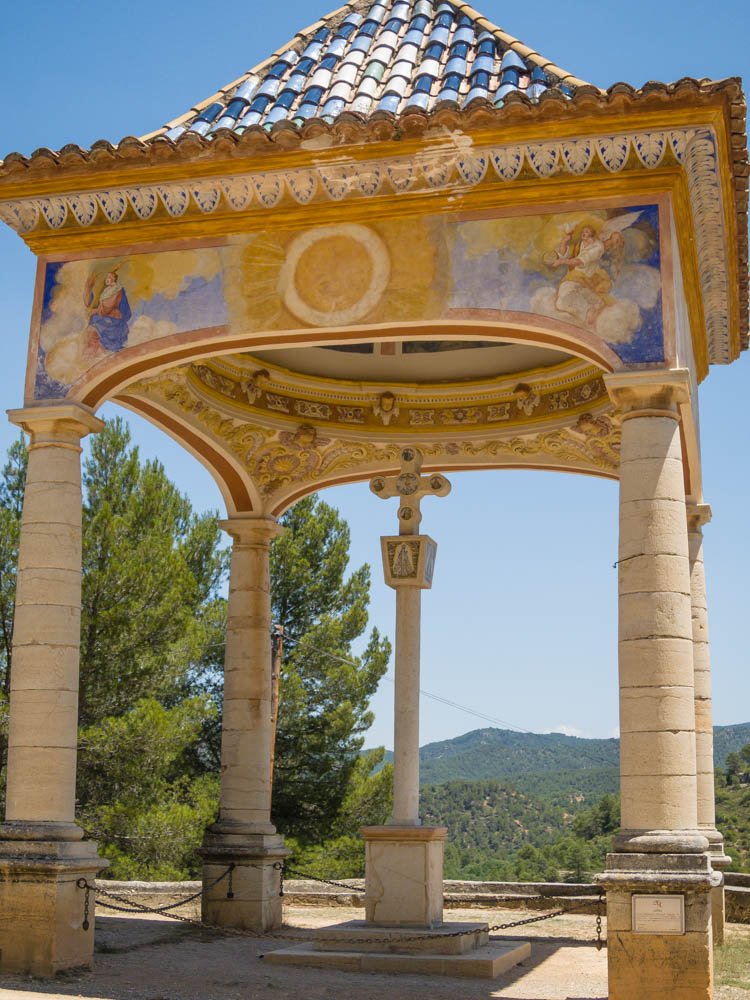 Stations of the Cross in Covadonga
The Sanctuary of Covadonga is an important part of the history of Christianity in Spain. Thousands of devotees of the Virgin of Covadonga visit it every year. These crosses are modern, but a Stations of the Cross previously existed here.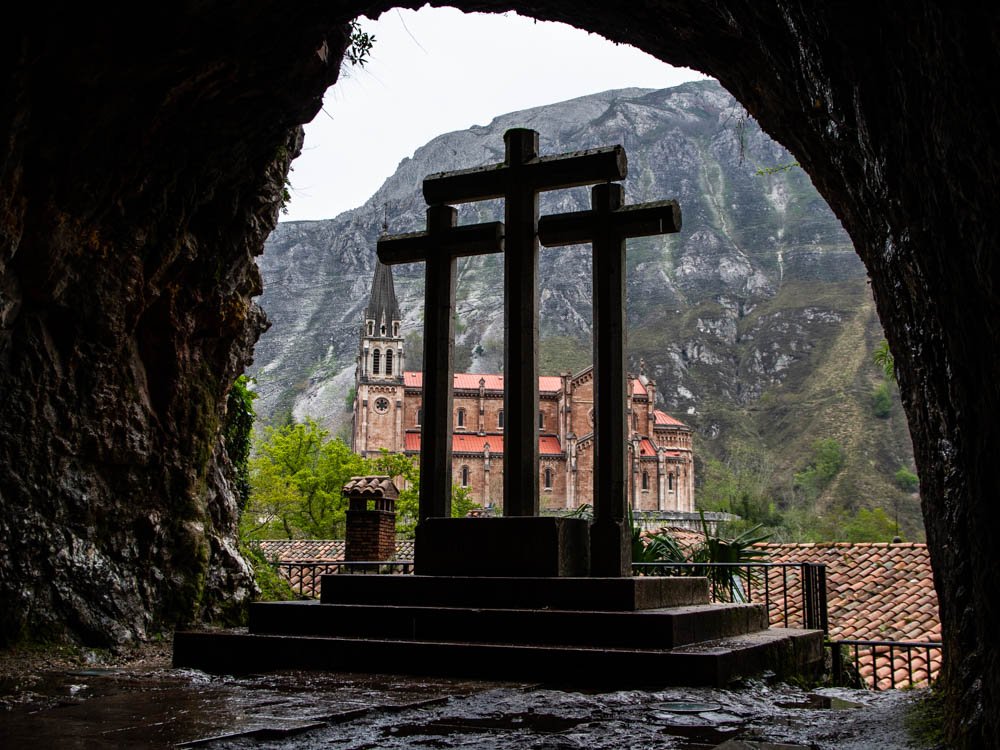 Cross in Luanco
This coastal town in Asturias has its Humilladero near the beautiful Saint Mary's Church.